The Chemical, Equipment, and Materials (ChEM) Reuse Program supports U-M labs and U-M's waste reduction goal by enabling surplus chemicals, lab equipment, and materials to be used in other campus labs rather than being sent out for disposal. 
The program is operated by the Office of Campus Sustainability in partnership with Environment, Health & Safety. Any U-M Ann Arbor lab can donate usable items or request items—for free!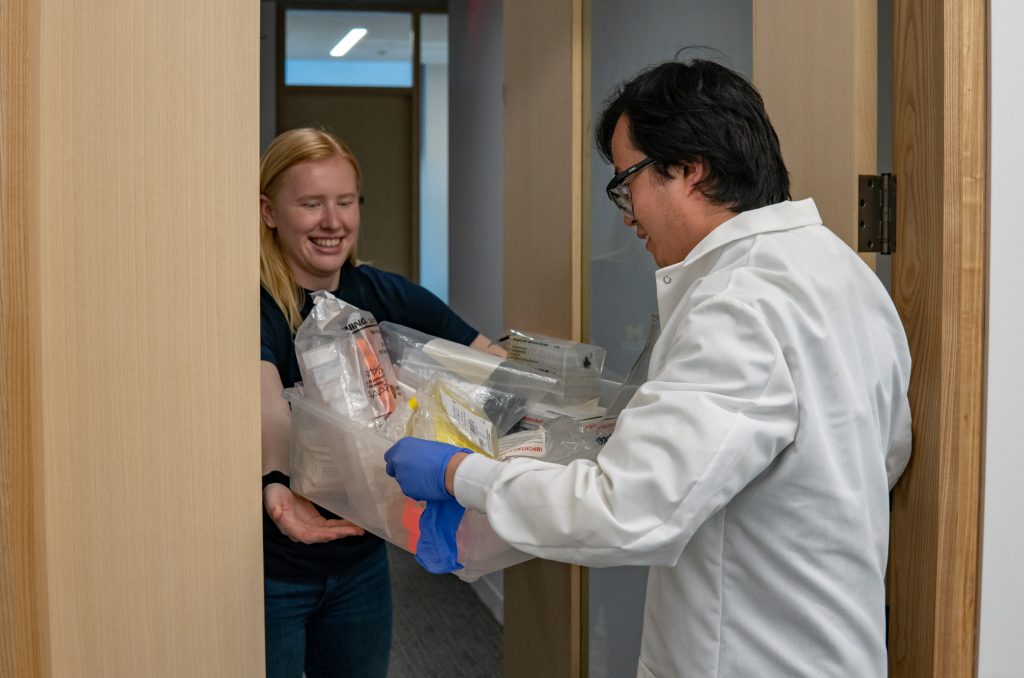 You can browse the inventory online. The available items are distributed on a first-come, first-serve basis. We are currently not hosting in-person browsing.
Online
Chemicals: Go to "Reports" and look at "ChEM Reuse Program's Chemical Inventory" for a list of chemicals we have available, then email requests to sustainable-labs@umich.edu.
Equipment and Materials: Browse inventory, make selections, and submit the form.
You may also email requests and questions to sustainable-labs@umich.edu. We are happy to put requests on a "wishlist" if not currently in our inventory and contact you if it comes in.
Your U-M lab can donate chemicals, small equipment, or materials that are no longer needed.  All items must be in good condition and functioning. Chemicals must be in properly labeled containers, unexpired, and be able to be stored at room temperature. If you have large quantities of excess materials (such as during a lab closure or move), request an Office of Campus Sustainability representative to visit your lab to assess excess materials for possible donation. Email the Office of Campus Sustainability at
sustainable-labs@umich.edu
describing your donation. Please include your location, description of items, and preferred pick-up time and day. We will do our best to accommodate requests.