Earthfest celebrates sustainability initiatives across U-M and the surrounding communities, while providing an inclusive platform to educate and engage the campus community on opportunities to support sustainability and environmental justice on campus and in our daily lives.
When: September 21, 2023 10 am – 2 pm (rain or shine)
Where: The Diag
Earthfest is organized by representatives from the Office of Campus Sustainability, School for Environment and Sustainability, Student Life Sustainability, and Graham Sustainability Institute.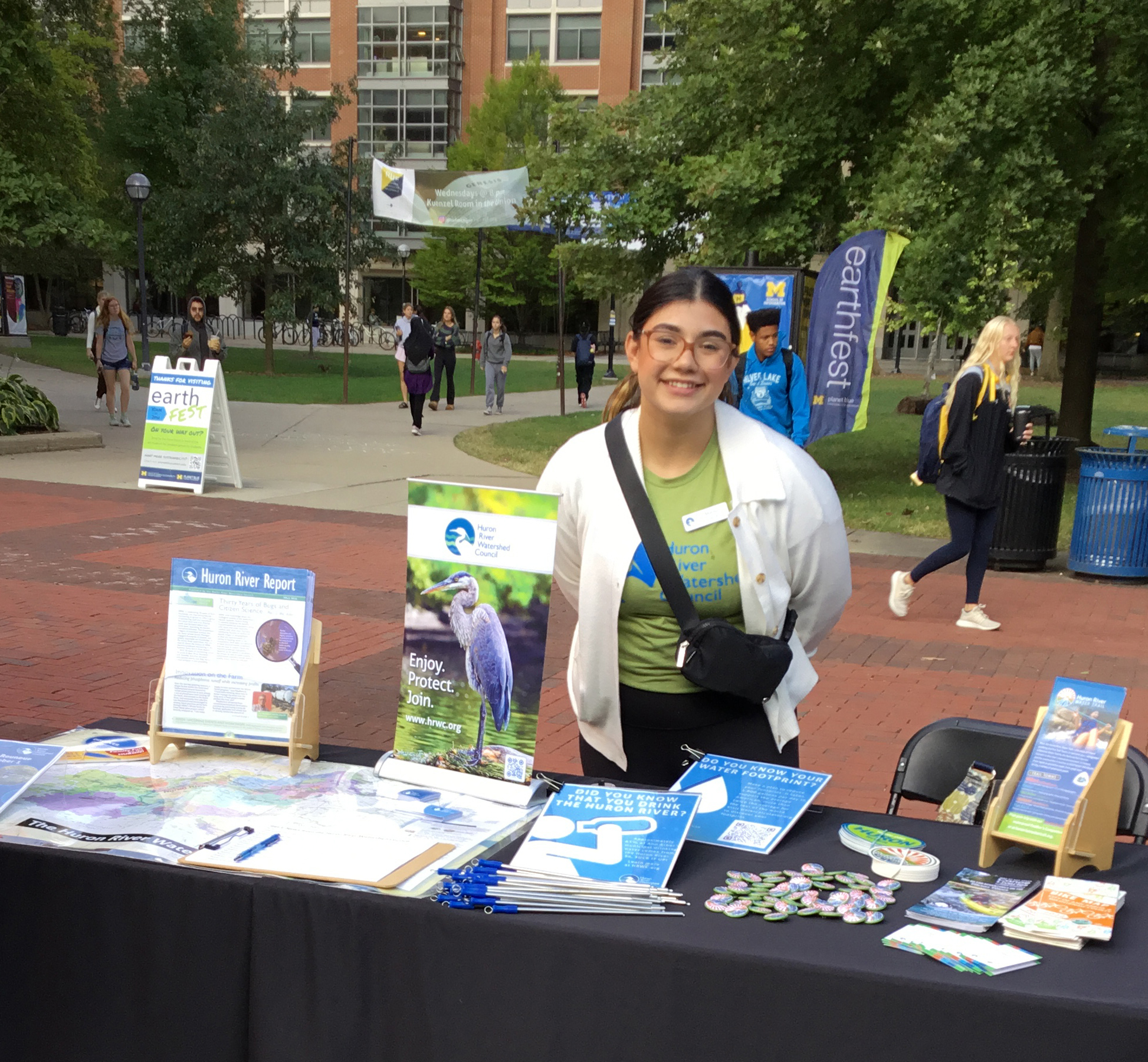 Calling all sustainability centered organizations!
We would love to have you at Earthfest. If your organization is interested in tabling, please complete this form as soon as you know you are available to attend.
Table space is limited and a waitlist will be created if necessary.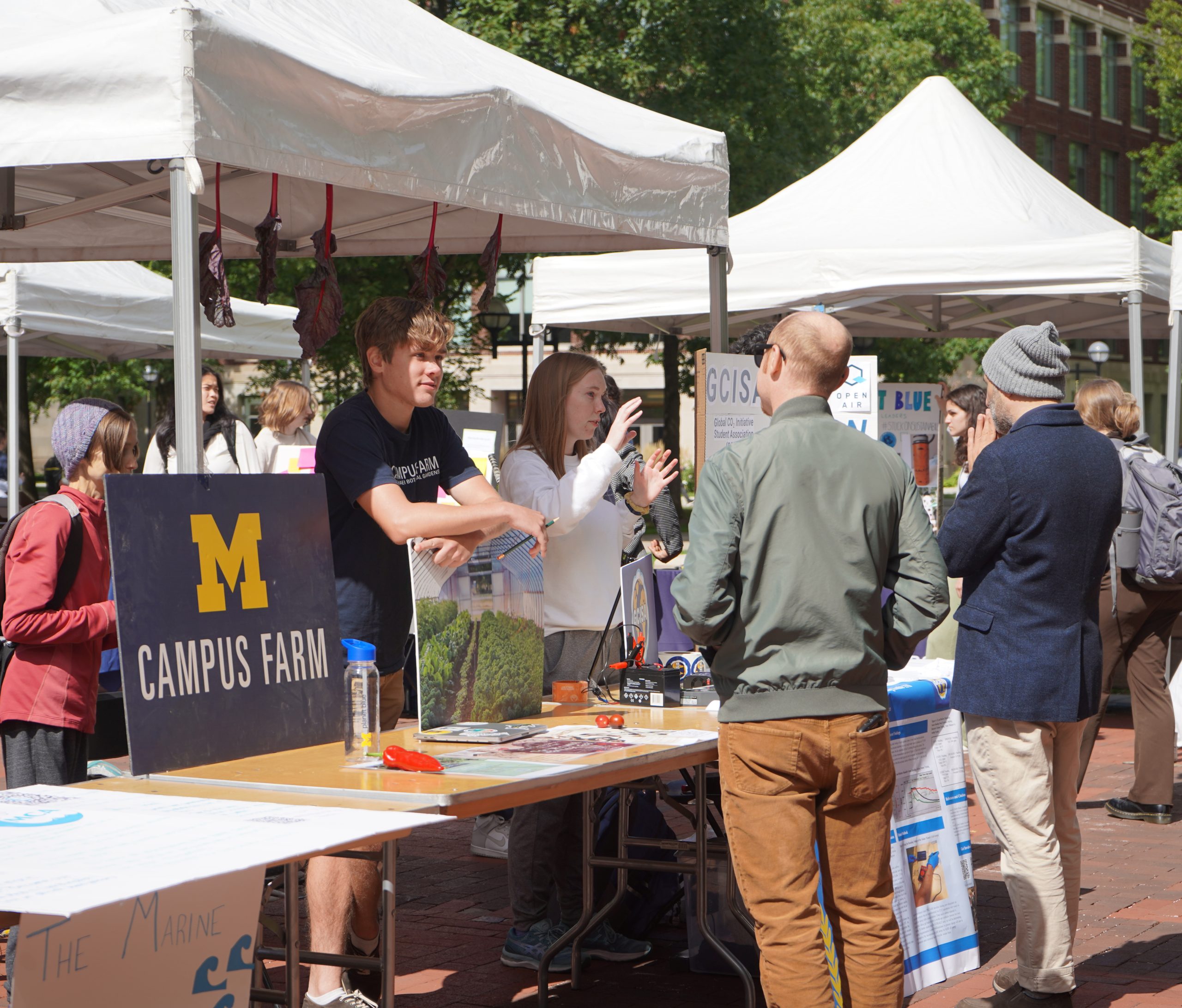 Meet a variety of student groups, university departments, and local organizations who offer many ways for you to learn about and engage in sustainability. Here's a preliminary list of participating groups. 
We'll also provide a summary of each group and ways to get in touch after the event.
Earthfest is a fun way to explore the scope of sustainability at U-M and our local community. Check out this photo album from 2022.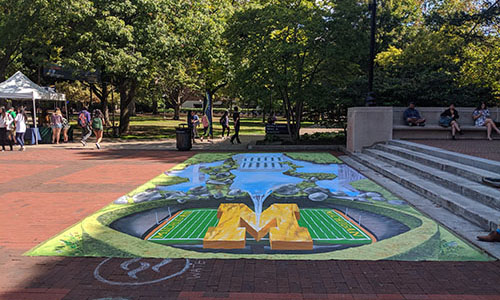 These events and featured materials on a variety of topics and from various partners are a great way to learn more about sustainability at U-M.
Join Tracy Artley from the Office of Campus Sustainability as she answers "what goes where" when it comes to your...
Watch this short video to learn more about the various ways U-M Environment Health and Safety helps protect the Huron...
This timeline showcases almost 20 years of carbon accounting and emissions reduction projects at U-M.