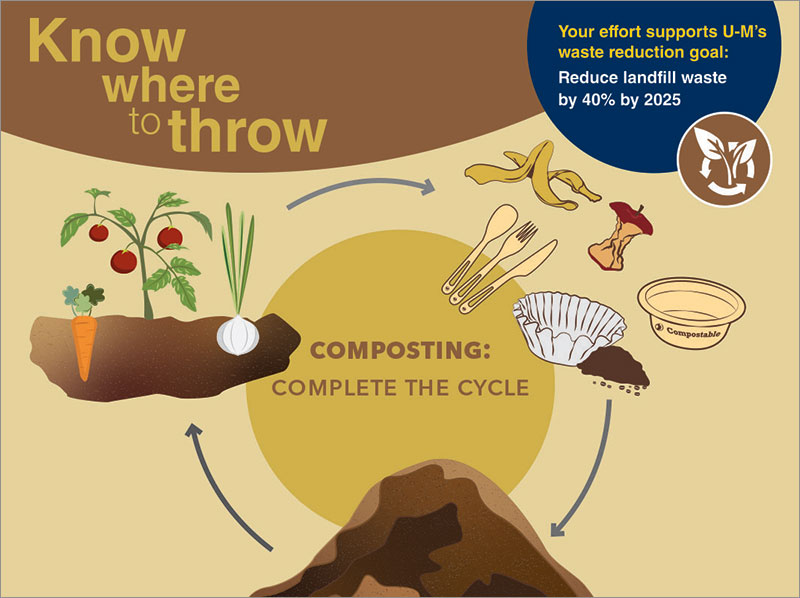 Food waste and food packaging account for 30-40% of what U-M sends to landfill from most buildings. By composting food waste and switching to reusable or compostable ware, almost all of this waste can be diverted from landfill and delivered to a nearby compost facility to break back down into a useful soil amendment for landscapers, farmers, and gardeners. Composting is good because—unlike in landfills—the material breaks down without releasing methane, a potent greenhouse gas!
Since 2017, our Zero Waste Program has been working with the U-M community to increase composting across U-M.
Michigan Dining and other partners have been leading food waste composting in areas such as residential dining halls and campus cafes. OCS heads up zero waste events and partners with departments to bring composting to staff kitchens.
Collectively, in FY20 we sent 1,100 tons to compost instead of landfill!
Learn about a few of the pilots we've conducted to assess how to continue improving composting and where to focus future efforts.
Other Composting Initiatives
Composting at U-M goes beyond events and staff kitchens. Here are some composting initiatives led by other units: