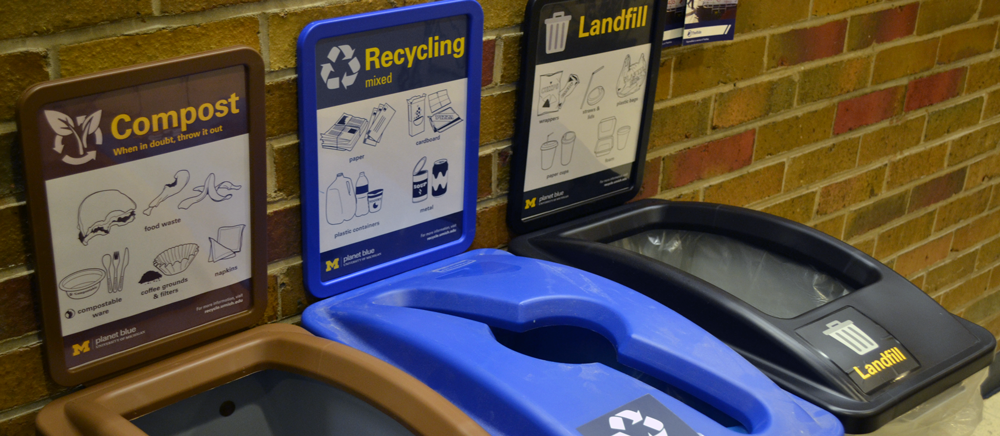 The University of Michigan has standard waste bins and signage to enable all U-M community members to properly and confidently divert waste from landfills—no matter where you are on campus.
Research shows that consistent bins and signage help people place items in the correct bin, resulting in higher quality recycling and compost with less contamination. 
In 2016, a committee of faculty, students and staff drew upon best-practices literature and knowledge of the university's opportunities to develop a set of standards that transformed the look of waste collection and improved the confidence with which community members divert their waste.
Over the course of about two years, the Office of Campus Sustainability, in partnership with Custodial Services and Moving and Trucking, standardized all bins across the university, including Michigan Medicine. The project was completed at the end of 2019. Check out the results!
It's essential for all U-M units to adhere to the waste bin standards to maintain the clarity and simplicity the standards established.