The Lab Reuse Program (formerly known as ChEM Reuse) supports U-M labs and U-M's waste reduction goal by enabling surplus chemicals, lab equipment, and materials to be used in other campus labs rather than being sent out for disposal. 
The program is operated by the Office of Campus Sustainability in partnership with Environment, Health & Safety. Any U-M Ann Arbor lab can donate usable items or request items—for free!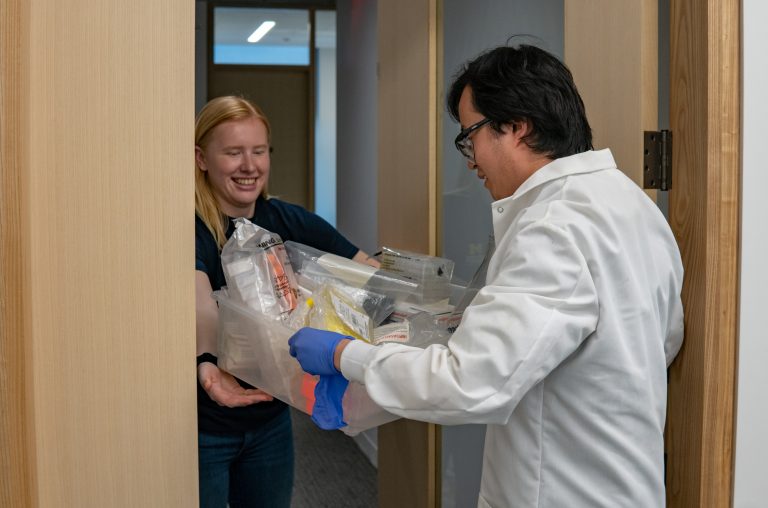 You can browse the inventory online. The available items are distributed on a first-come, first-serve basis. If you have questions, chemical orders, or are interested in in-person browsing, email sustainable-labs@umich.edu.
Equipment and Materials
Click the button above to browse our current inventory and request items. They are typically delivered within 1-2 weeks.
Chemicals
You can browse our chemical inventory through the MI Safety Portal (MISP). Go to "Reports" and look at "ChEM Reuse Program's Chemical Inventory" for a list of chemicals we have available, then email sustainable-labs@umich.edu to place an order.
Your U-M lab can donate chemicals, small equipment, or materials that are no longer needed.  All items must be in good condition and functioning. Chemicals must be in properly labeled containers, unexpired, and be able to be stored at room temperature.
If you have large quantities of excess materials (such as during a lab closure or move), we can visit your lab to assess excess materials for possible donation. 
Email the Office of Campus Sustainability at sustainable-labs@umich.edu describing your donation. Please include your location, description of items, and preferred pick-up time and day. We will do our best to accommodate requests.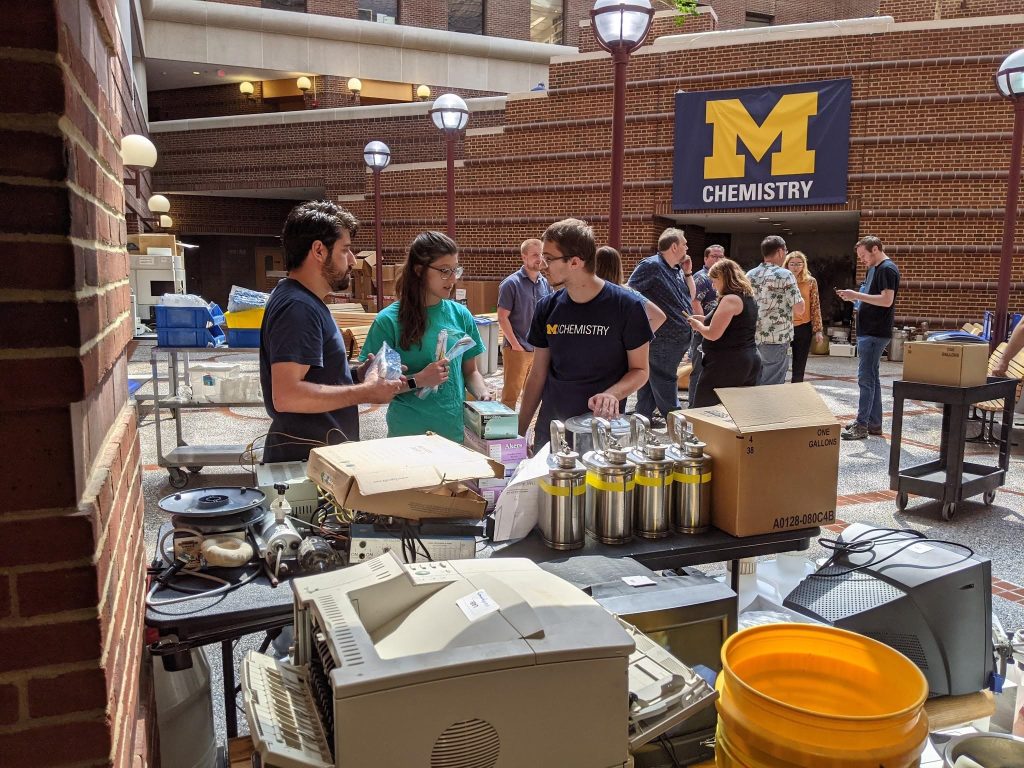 Your building can host a Lab Reuse Event or "Swapapalooza" to increase the reuse of lab materials within your department(s). This is also a great addition to laboratory clean-out initiatives. These events rehome more material in less time than can be accommodated by the online, year-round system outlined above. 
We can staff the event, help set up and tear down spaces, and provide weight and value tracking data to calculate the event's impact.
Read more about successful past events hosted by the Medical School and Literature, Science, and the Arts.