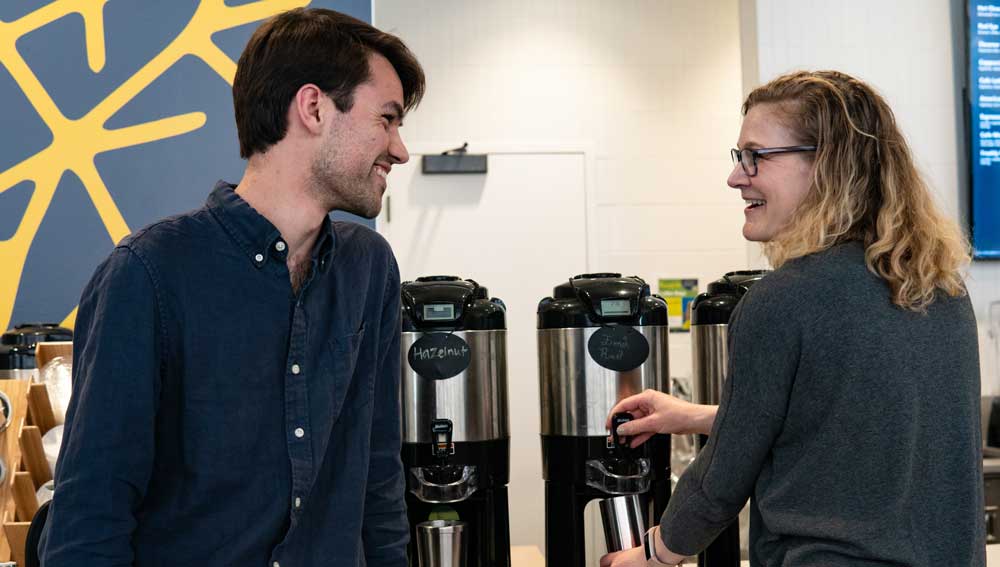 We all live on Planet Blue!
Staff and faculty have a huge impact on sustainability on campus. As you go about your day, you have the opportunity to make personal choices that reduce waste, save energy, and so on—and, more importantly, influence others to follow your lead!
Here are some key ways that you can help create a culture of sustainability.
Become a Planet Blue Ambassador
This short online training is all you need to get up-to-date on what is going on around campus related to sustainability—and how you can get involved. As a bonus, every training completed by a colleague in your workplace contributes to your Sustainable Workplace certification.
Start a Green Team
Many units around campus have green teams: two or more colleagues who regularly meet to lead sustainability initiatives in their workplace. Consider action items from our sustainability tips.
Host Zero Waste Events
If you are planning an event (or can give input to the event planner) in your space, host a zero waste event! It's a great way to showcase your workplace's commitment to sustainability to your colleagues and visitors.
Share Promotional Materials
We offer a variety of promotional materials such as posters, magnets, stickers, and digital signage. Select a few to display in your workplace—and switch them up regularly to keep things fresh!